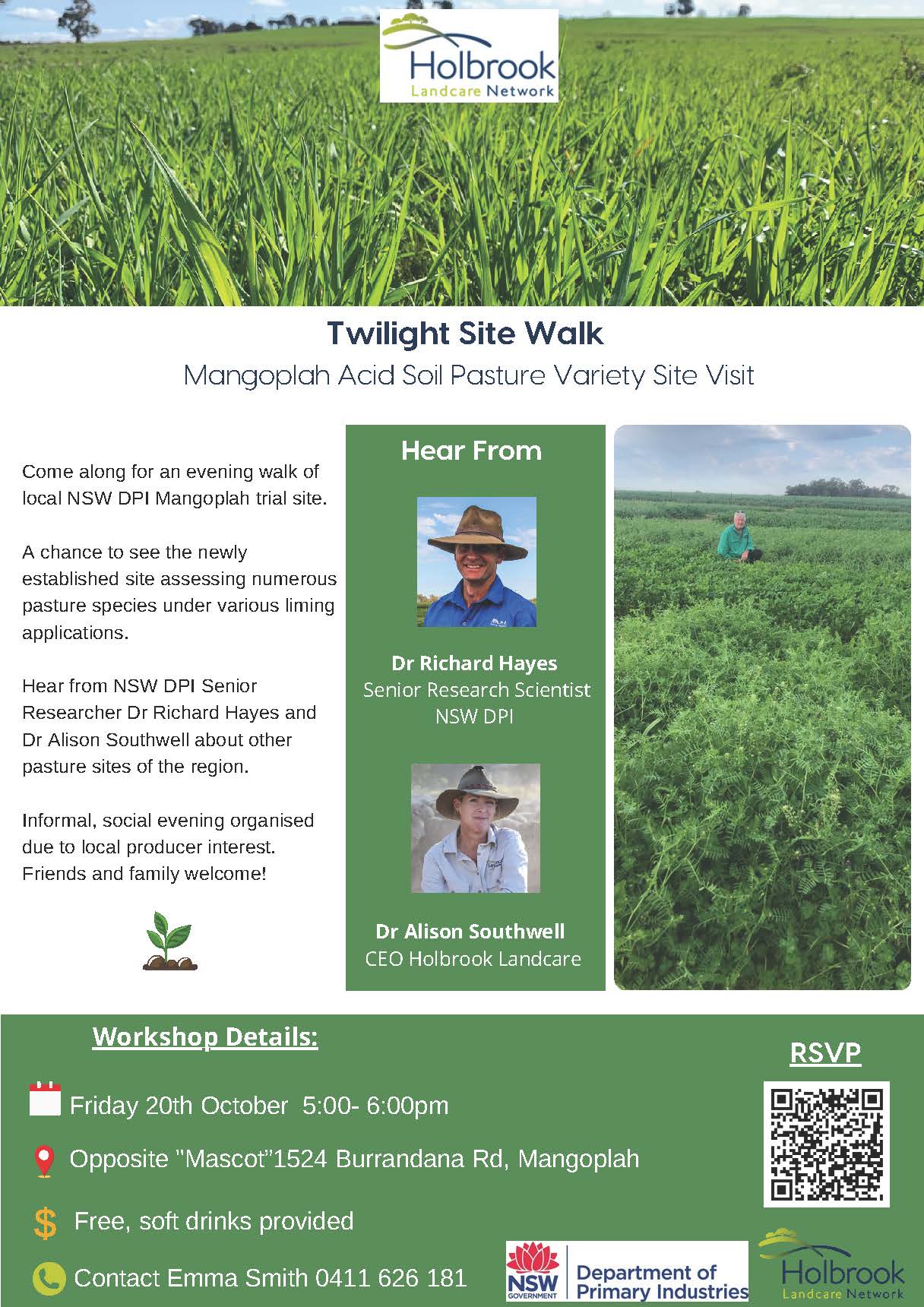 Twilight Site Walk: Mangoplah Acid Soil Pasture Variety Site Visit
Come along for an evening walk of local NSW DPI Mangoplah trial site.
A chance to see the newly established site assessing numerous pasture species under various liming applications.
Hear from NSW DPI Senior Researcher Dr Richard Hayes and Dr Alison Southwell about other pasture sites of the region.
Informal, social evening organised due to local producer interest.
Friends and family welcome!