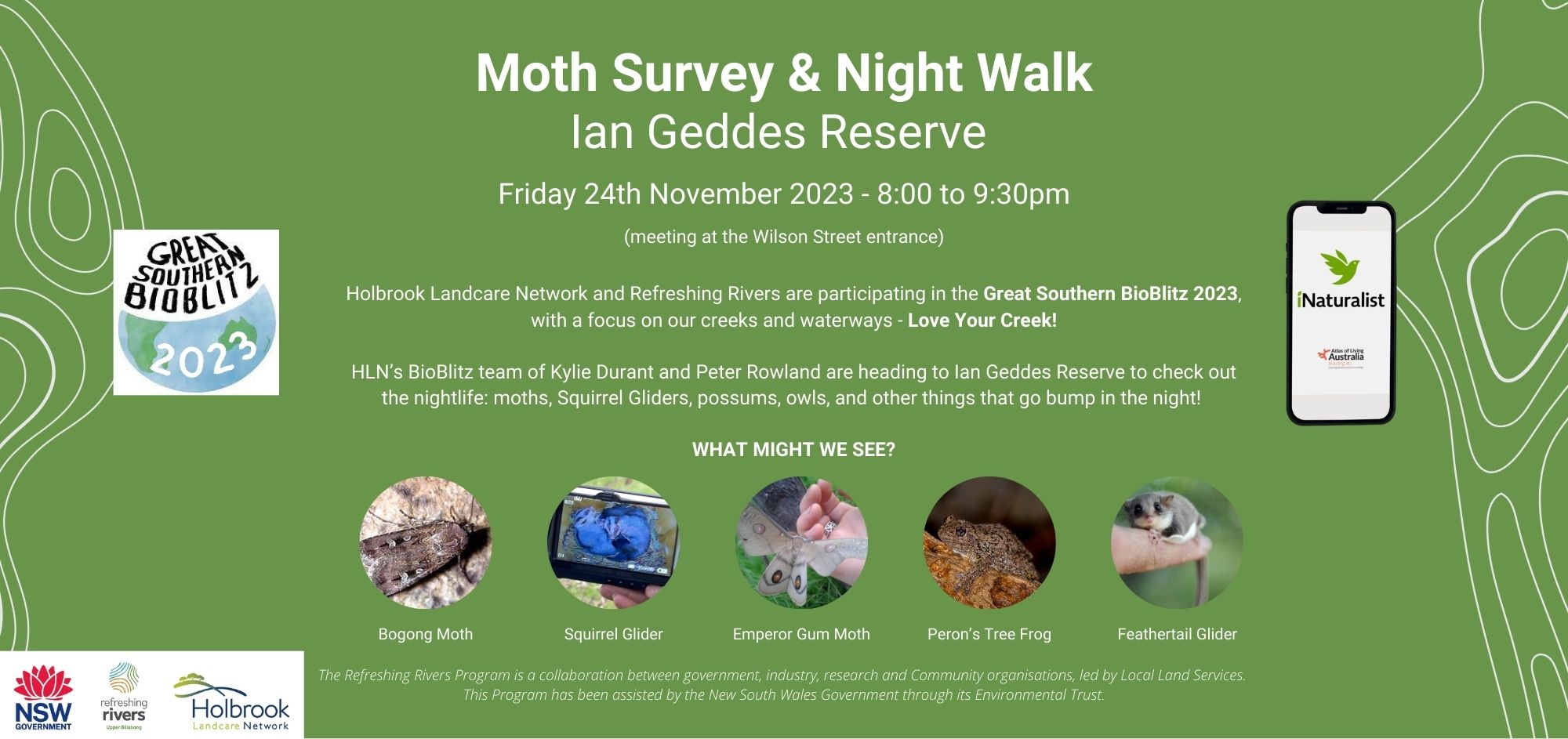 Moth Survey & Night Walk
Moth Survey & Night Walk
Ian Geddes Reserve
Friday 24th November 2023 – 8:00 to 9:30pm
(meeting at the Wilson Street entrance)
Holbrook Landcare Network and Refreshing Rivers are participating in the Great Southern BioBlitz 2023, with a focus on our creeks and waterways – Love Your Creek!
HLN's BioBlitz team of Kylie Durant and Peter Rowland are heading to Ian Geddes Reserve to check out the nightlife: moths, Squirrel Gliders, possums, owls, frogs and all those other things that go bump in the night!
The Refreshing Rivers Program is a collaboration between government, industry, research and Community organisations, led by Local Land Services. This Program has been assisted by the New South Wales Government through its Environmental Trust.
Check out the Refreshing Rivers website for more information on this program