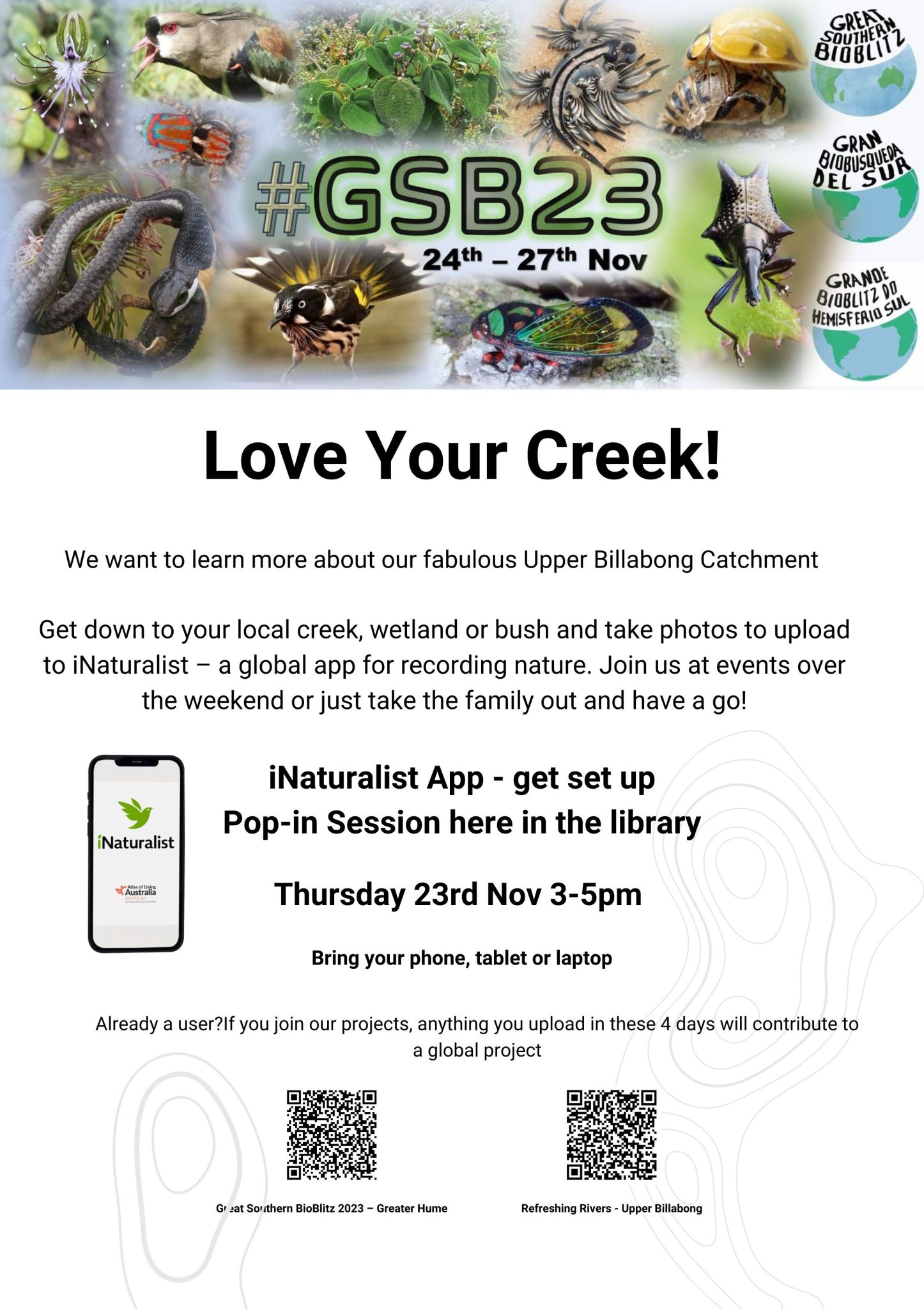 iNaturalist App Information Session
iNaturalist App – get set up Pop-in Session in the Holbrook Library
Thursday 23rd Nov 3-5pm
***Bring your phone or laptop
Great southern BioBlitz – Love Your Creek!
We want to learn more about our fabulous Upper Billabong Catchment
Get down to your local creek, wetland or bush and take photos to upload to iNaturalist – a global app for recording nature. Join us at events over the weekend or just take the family out and have a go!
Find out more:
https://www.refreshingrivers.org.au/news-events or call Kylie 0418198522