Holbrook Landcare Network acknowledges that our community is established on First Nations Peoples' land and recognise that their cultural values and knowledge are critical to improving land, water, biodiversity and community connections. The Working Together project funded by Murray Local Land Services and the New South Wales Government Landcare NSW Program is building relationships between Holbrook Landcare Network and local First Nations Peoples' communities, using traditional cultural values of collaboration, commitment, inclusiveness and shared responsibility.
In collaboration with First Nations People in the Holbrook and Upper Murray area, HLN is developing guidelines to respectfully form long-term partnerships with, and normalise the acknowledgement of the cultural connections of, local First Peoples. We know it takes a community to Care for Country responsibly, and that healthy Country fosters healthy people and communities. We want to build a shared future in the areas where we work around Holbrook and the Upper Murray region.
This is a pilot project within the Murray Region, laying the foundations to form the connections, trust and mutual respect to build partnerships across the community through the shared goals of Caring for Country.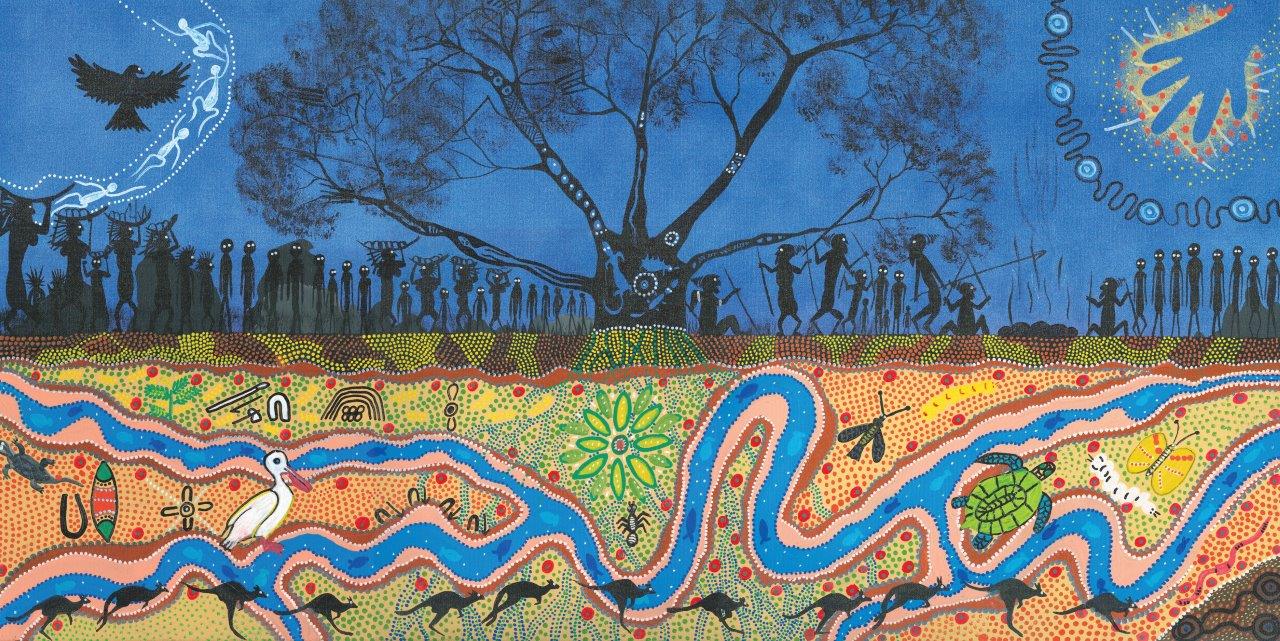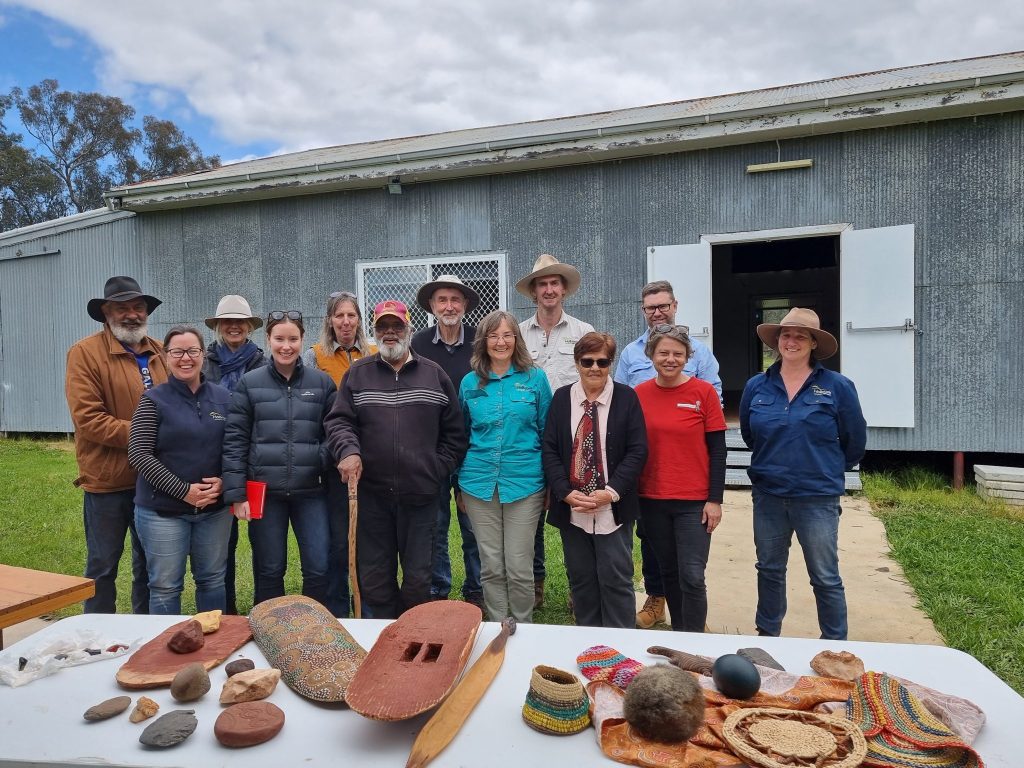 On 17th October 2022, HLN staff and Board enjoyed a Cultural Appreciation training day at the Mullengandra Hall, led by Aunty Ruth Davys, with Uncle Sam Whitby, Aunty Edna Stewart & Uncle Ken "Tunny" Murray. We shared stories and generally has a yarn to get to know one another and explore how HLN can work together with the Albury Community into the future. Morning tea was a treat with home-baked goodies made with bush tucker.

HLN plans to repeat this kind of event periodically to build strong and on-going relationships that will make it easier for us to work together caring for Country.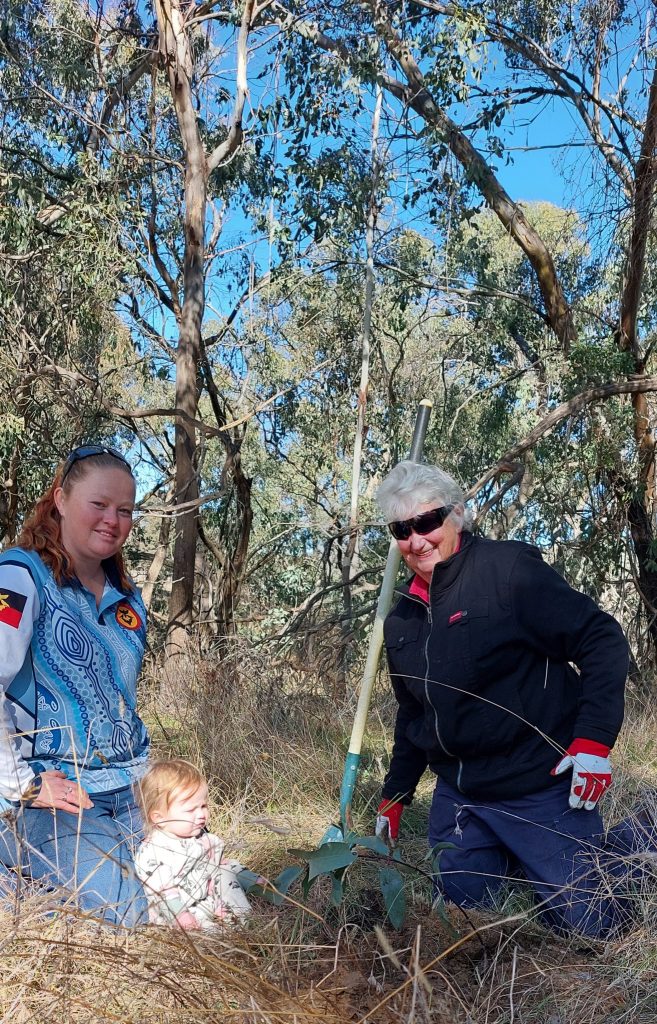 We began by seeking meetings with the Albury, Wagga Wagga and Brungle-Tumut Local Aboriginal Land Councils, as HLN works in areas covered by these organisations. We sought, and we will continue to seek, permission and advice about the process of Walking Together and Working Together with local First Nations' communities.
These conversations are the start of an ongoing relationship out of which we hope to form ongoing partnerships where we will work together to care for Country.
We have also been talking with many other members of local First Nations communities, and want to keep these conversations going. These conversations help to guide us in understanding ways to ensure that HLN provides a culturally safe workplace where First Peoples feel respected and welcomed.
We are learning to move at the speed of trust. Knowledge can only be shared when there is trust.
There is no rush. It is important that we are all confident of changes and new directions and that we give everyone involved time to think things through and come to terms with suggestions and proposals, so that we have cohesion in our group as we move forward embracing First Nations Peoples and cultures.
Undertaking to actively include First Nations Peoples in HLN will mean change for all of us. We cannot expect First Nations Peoples to want to join us if we are not prepared to create changes that make it comfortable for them to be involved with our organisation. We will need to be flexible and negotiate ways of working together that are amenable to First Nations ways of being, without of course, negating the needs of HLN's existing members. This will at times be difficult and uncomfortable, but a willingness to create change will help to build trust.
We are learning about respect, and what it means to Indigenous people.
"Respect is about recognising Aboriginal and Torres Strait Islander people as the first people of Australia, and recognising that their cultures, laws and traditions are based on a strong connection to the lands and seas of this great country. The land and the seas are our mother, and form a strong foundation for identity. This is why, in an acknowledgement of country, people say, 'I'd ;like to pay my respects to the traditional owners of country.' The people from the country you are on must be respected. This ancient tradition acknowledges that the country you walk through belongs to clans who have lived on and nurtured this land for thousands of years. It shows how Indigenous people respect others, and it demonstrates their connection to place and to people."
"Someone else was always the expert on us, and someone else made the decisions. Lies were told about colonisation. Now is the time for truth telling and reconnection so that all Australians can know our history, and we can build a strong future. Respect is the necessary shift."- Terri Janke, True Tracks
We are learning that protocols must be carefully and thoughtfully constructed, as the adherence to them is an integral part of the process that underpins relationships and also builds trust.
Protocols for how partners work together are critical. These need to outline things like: the range of mutual benefits from the engagement; financial and other resource commitments to the partnership; Indigenous cultural intellectual property (ICIP) considerations including benefit sharing arrangements; and legacy discussions in terms of who owns the data that will come from the partnership and how it will be managed after the formal engagement stops.
"I like the name, Walking Together, Working Together. That's what we need to do!"
"I want to know more, and will help wherever I can."
"There are many opportunities to work with Brungle-Tumut LALC."
"We want to meet and talk with farmers. We want to hear their stories and share ours."
These conversations are just beginning. They are ongoing conversations, and will continue to inform the way we work together.