Great Southern BioBlitz 2023 (#GSB23)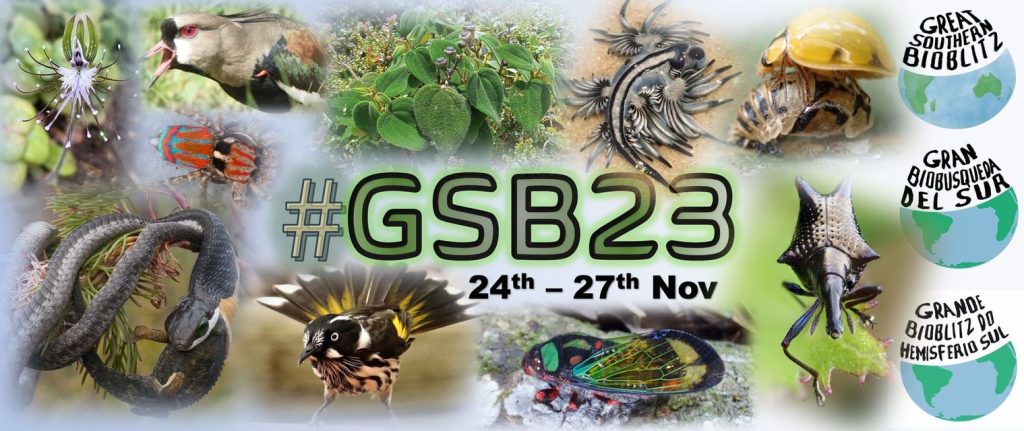 This year we are teaming with Refreshing Rivers to participate in the Great Southern BioBlitz 2023 [#GSB2023], with a focus on our creeks and waterways.
Great question! Well, you can read all about the origins of the BioBlitz initiative, and how the Covid Pandemic gave rise to the Great Southern BioBlitz here in Australia and throughout the southern hemisphere – HERE…
Head to iNaturalist and create your account – https://inaturalist.ala.org.au/
Download the app (either android or iOS) from your app store/play store
Join the 'Refreshing Rivers' and the "Great Southern Bioblitz – Greater Hume' projects
Set your phone camera so it geotags the locations on your photos.
Get out and start photographing and uploading!
Catch a Carp while you are there and win a prize!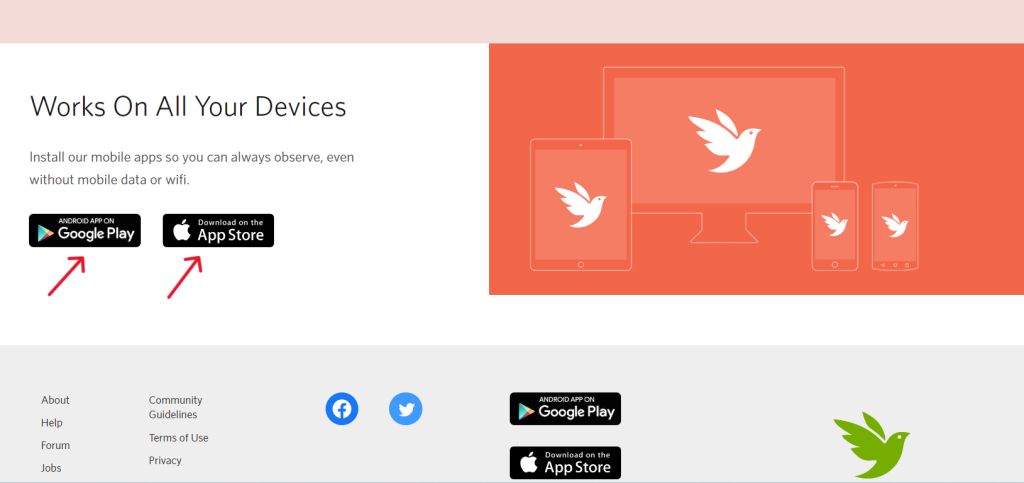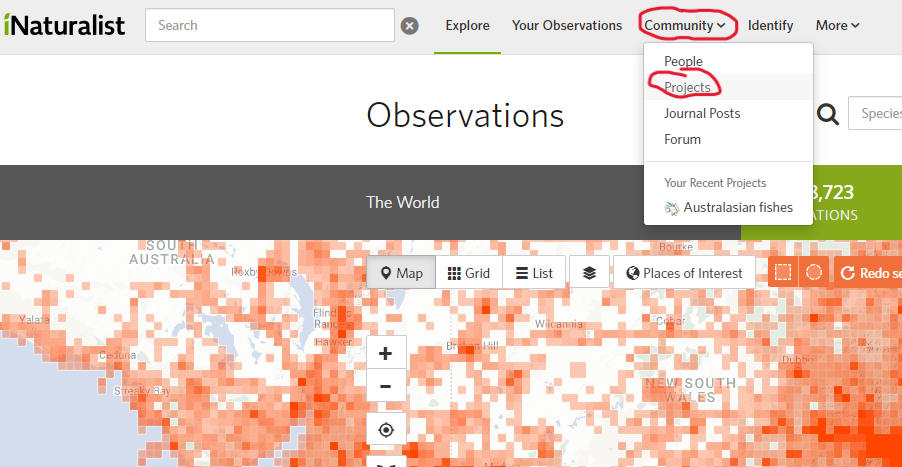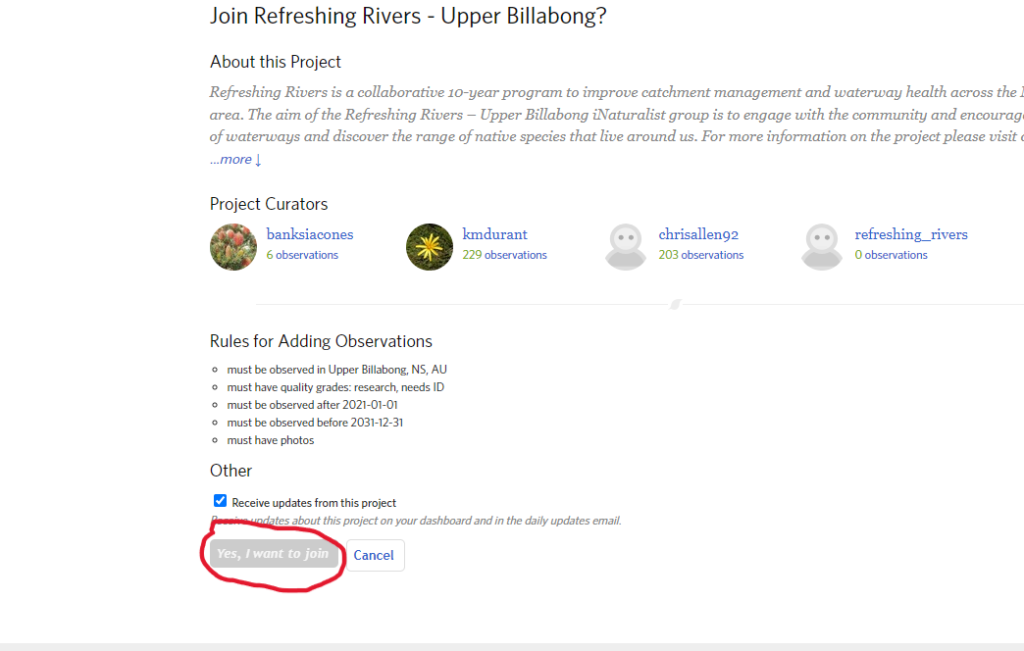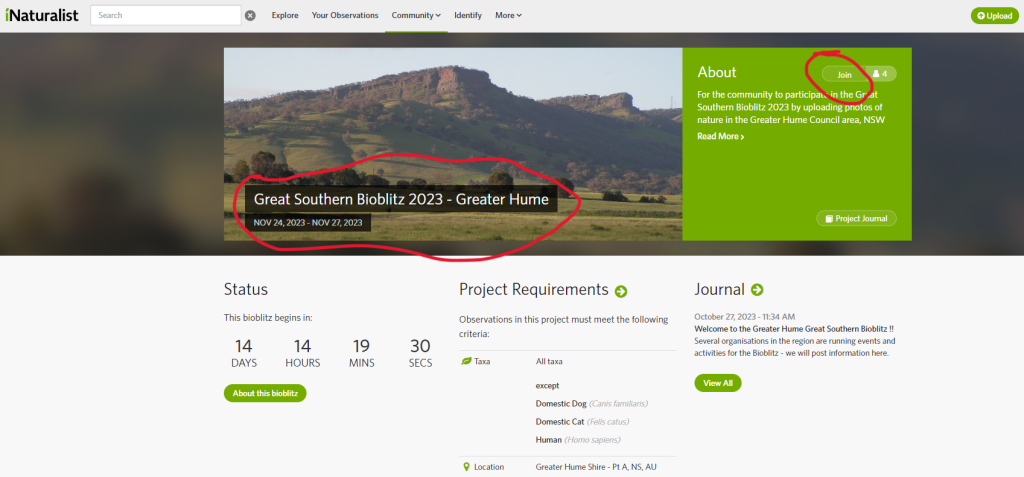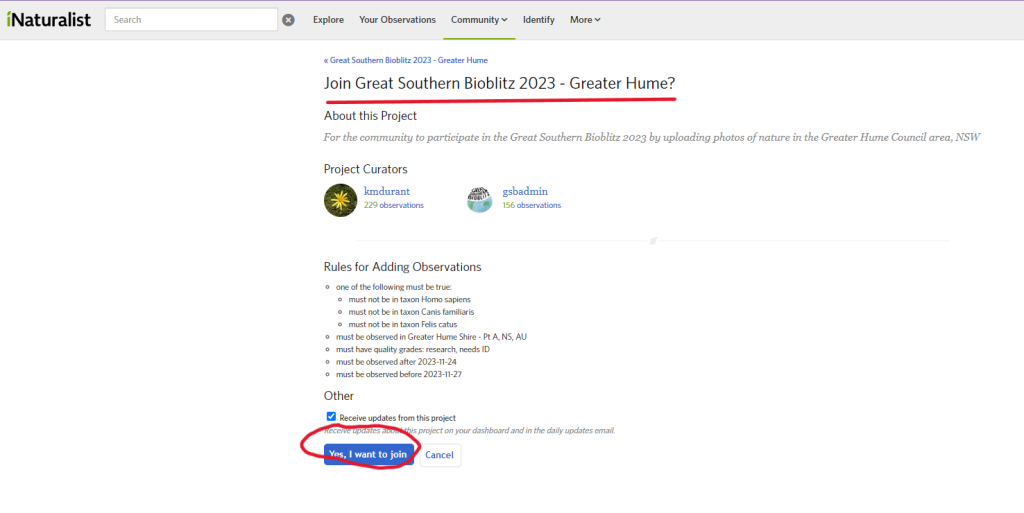 A few quick tips to get you started:
Create an account: Click on the "Sign Up" button and fill in the required information, such as your email address and a password. You can also sign up using your Google or Facebook account for convenience.
Set your privacy preferences: After signing up, go to your profile settings. Look for the privacy settings, where you can control who can see your observations. You can choose from options like "Everyone," "Members," or "Only you."
Turn on location settings: To enable location tracking, you'll need to allow iNaturalist to access your device's location. This is usually a prompt that appears when you first use the app or website. If you missed it, you can go to your device settings (for mobile) or browser settings (for web) to enable location services specifically for iNaturalist.
iNaturalist is all about sharing observations while respecting privacy and the sensitivity of certain species' locations. To protect that info, iNaturalist often obscures or adjusts the location data. If you've noticed that your observation's location is too precise, you can manually adjust the accuracy of the location information. Just go to your observation, click "Edit," and then you can tweak the location accuracy to a broader area. It's a neat feature to balance sharing your findings and safeguarding the environment!
We've also created a quick introductory PDF guide to using iNaturalist Australia. Click here to access it…
Get down to your local creek and take photos to upload to iNaturalist – a global app for recording nature. [Try and get a few pictures from different angles if you can]
If you join our projects ('Great Southern BioBlitz 2023 – Greater Hume' and 'Refreshing Rivers Upper Billabong ' anything you upload will be able to be seen by everyone else in those projects. 
We get a great catalogue of plants, animals, birds, fish, insects and any other living things that are living in and using our waterway systems. And we contribute to scientific knowledge, and our knowledge of the catchment. This is a worldwide event with people across the southern hemisphere joining in.
What if I don't know what it is?
As long as your image is clear and the subject is quite large in the picture, iNaturalist has an identification feature that can identify your image most of the time. If that fails, the iNaturalist community (which includes many experts) can help to identify it after you have uploaded it.
Are there any local HLN events I can attend?
Holbrook Landcare has some events planned and Bioblitz team Kylie Durant and Peter Rowland will be out and about  – anyone is welcome to join in – and we will be sharing reels and photos on Holbrook Landcare socials
Come along with the Bioblitz team over the weekend – some formal events, some tag along
Night walk on Friday night Ian Geddes reserve
On-farm Natural capital field Day on Sunday
Tag along with the team on Saturday!
Follow our social pages – Facebook, Instagram, Twitter [X] and LinkedIn – for updates, or check out the Events page on our Website
Thursday 23rd – Kylie will be at the Holbrook Library from 3.00-5:00pm if people need help with the iNaturalist app
Friday 24th – Night walk and moth survey at the Ian Geddes Bush reserve – 8.00 -9.30pm.
Meet at the Wilson St entrance
Saturday 25th
Tag along surveys at Kylie's favourite Upper Billabong spots – join for one, some or all! Call Kylie 0418198522 and arrange to meet us
8:30 – Little Billabong at the Church TSR
10:00 – Back Ck at the Back Ck TSR
12:00 – Billabong Ck at the Doughtys TSR, Culcairn Rd
2:00 – Ten Mile Creek at Andersons TSR
Sunday 26th
Farm-scale Natural Capital Field day at Woomargama Station 9.30 – 1pm – optional 8.30am bird blitz in the morning for anyone coming along [Book through Humanitix]
3-4pm Tag along survey at Woomargama Common
Monday 27th
Holbrook Public school Day – yr 5/6
Love your Creek at the Ten Mile Creek, Ian Geddes Bush reserve
5pm – Wrap up and stats – how many records did we get and what did we see TBA
Prize for fish photos – biggest carp
What are some of the things I might see?

The Refreshing Rivers Program is a collaboration between government, industry, research, and Community organisations, led by Local Land Services. This Program has been assisted by the New South Wales Government through its Environmental Trust.