Dung Beetles for Improved Soil Health
Thanks to the National Landcare Program Smart Farms Small Grants Program, Holbrook Landcare Network  has partnered with Charles Sturt University's Dung Beetle Ecosystem Engineers (DBEE) project to increase dung beetle diversity and abundance for improved soil health, with aims to distribute a new dung beetle species in the region to fill the identified spring gap of active beetles. 
Benefits of a Spring Active Species
The Onthophagus vacca originates from Morocco and is active from late winter to mid summer. Thanks to this new spring active species, the benefit of dung beetles could soon be felt year-round. These nifty insects are masters in burying livestock dung which in turn boosts soil nutrition, improves water infiltration and can radically reduce fly and parasite numbers.
How have we helped?
The HLN Dung Beetle project has supported the the set up of 2 dung beetle nursery sites to rear this new spring active species, the Onthophagus vacca. These nursery sites provide an enclosed environment in which 50 adult dung beetles can breed over a 12 to 18 month period, to produce a larger population of the species which can then be released, gradually filling the spring gap. 
Holbrook Landcare is also supporting landholders to monitor dung beetle activity on their own farms by providing landholders with trapping boxes, information and identification material and support. This enables landholders to identify which dung beetle species they have on their farms and their relative numbers as well as provide HLN with information on seasonal dung beetle gaps.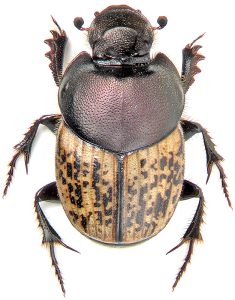 Onthophagus vacca Nursery and Monitoring Sites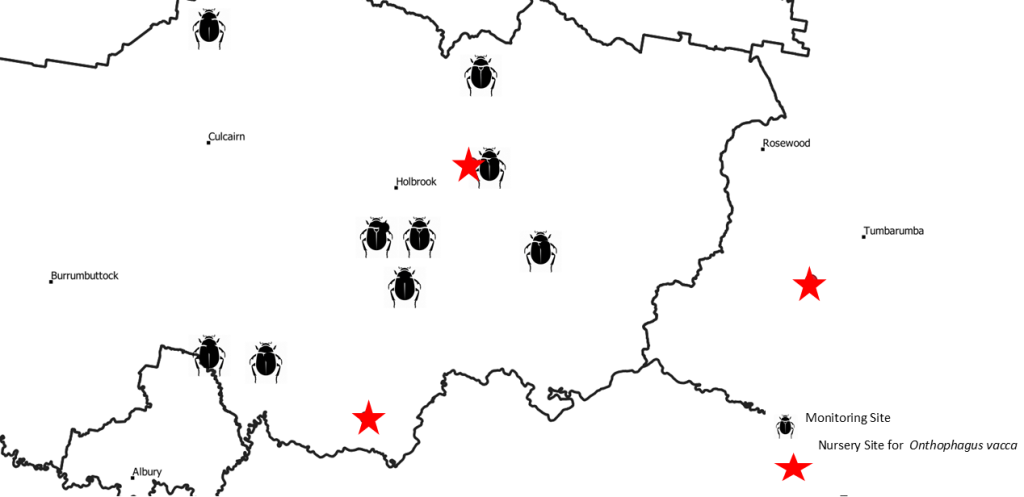 Looking for more information or want to get involved? 
If you are looking for more information or would like to be a part of Holbrook Landcare's dung beetle monitoring program, contact the Project Officer, Emma Smith, for further details, otherwise check out some handy resources below.

This project has been funded by the Australian Governments National Landcare Program and supported by Holbrook Landcare Network.