Starting on New Year's Eve 2019, the Dunn's Road and Green Valley fire burned 600 000 hectares across the Upper Murray and South West Slopes of NSW and NE Victoria. In NSW the communities of Batlow, Yaven Creek, Tumbarumba, Jingellic and Tumut were affected with properties, fencing and wildlife lost across the fire area.
Mountain Landcare, supported by Holbrook Landcare's Local Landcare Facilitator for the region has been successful in bringing recovery funding through several avenues to implement engagement , capacity and on-ground activities since  2020:
¨ $  15K Landcare Australia's Bushfire Recovery Program
¨ $    2K Landcare NSW Bushfire Recovery Program
¨ $100K Murray LLS National Landcare Program for Fire Recovery 
¨ $150K Australian Government's Wildlife Recovery Community Grants
¨ $61K Landcare Led Recovery Grant
¨ $243K Bushfire Local Economic Recovery Grant in partnership with Murrumbidgee Landcare Inc
¨ $30K Greater Glider Survey—Murray LLS National Landcare Program for Fire Recovery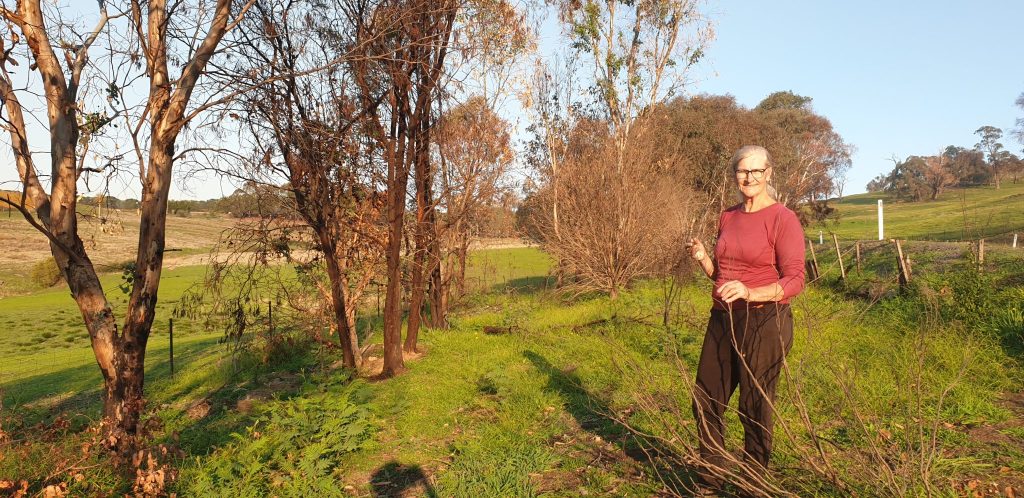 Working with Community
Once the immediate need of boundary and essential fencing was addresses, landholders thought turned to their environment – padddock trees, remnant and revegetation that One-on-one site visits with landholders to help get their head around the environmental recovery. Talking through their concerns about tree health and recovery, loss of stock shelter and amenity, and planning some steps forward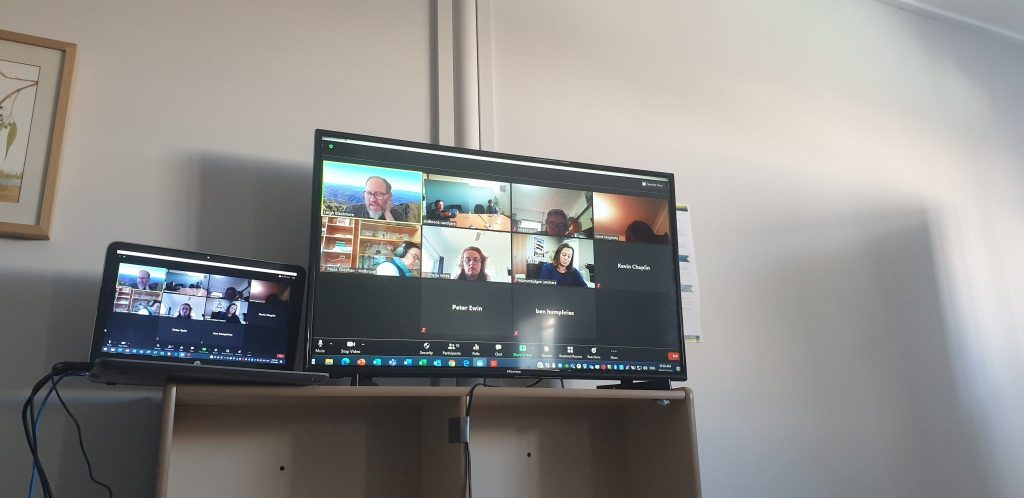 Murray-Riverina Ecological Fire Recovery Strategy
With Murrrumbidgee Landcare Inc we approached the Murray and Riverina LLS's to get some support to undertake some analysis and planning for recovery across the fire scar area. We spent three months pulling together the information on the impact on the fire on environmental assets and recommended actions that were immediate, medium and long term for recovery. Many of these recommended actions have been implemented by Landcare and other agencies across the region.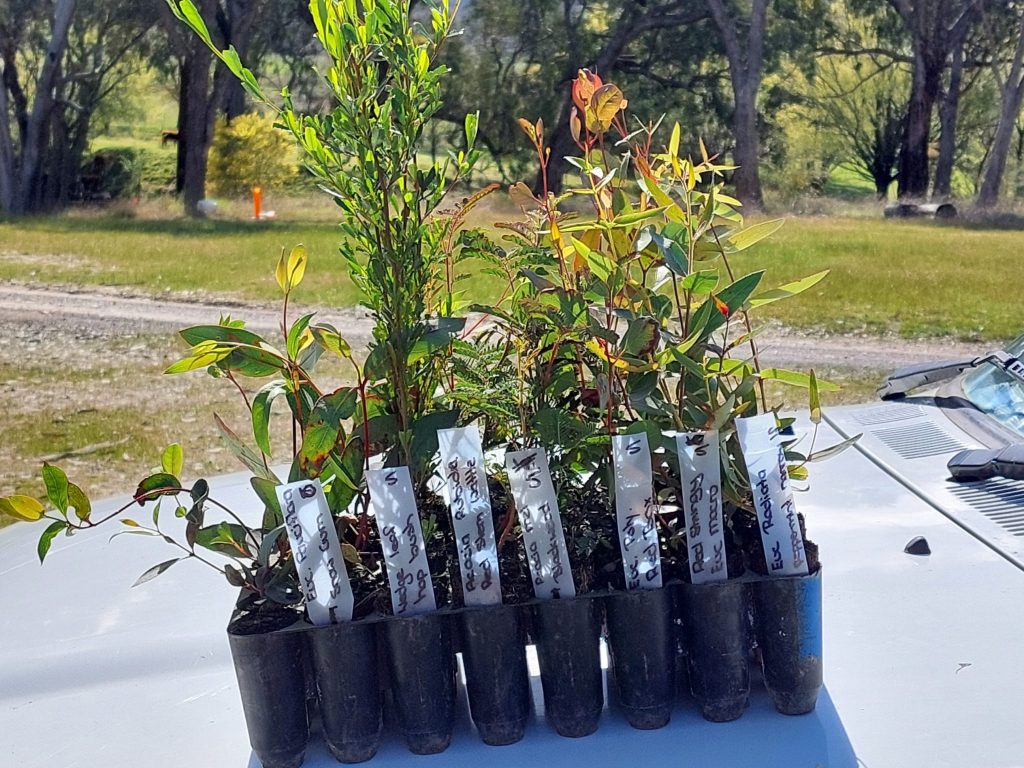 Tree Giveaway and revegetation assistance 
Through our fire Recovery funding from the Australian Government we were able to get 450 paddock tree and guard out in to the landscape, over 2000 plants distributed for replacing shelterbelt links and stabilising  erosion and waterways. We have done over 80 site visits to look at specific issues and environmental recovery on private land refuges both impacted by the fire , and undertaken work with on 28 different properties, including fencing remnant vegetation, revegetation and weed control to help regeneration. Mountain Landcare has gone from a small group of enthusiasts supported by Holbrook Landcare before the fires , to a strong community group with its own committee and driving its own activities.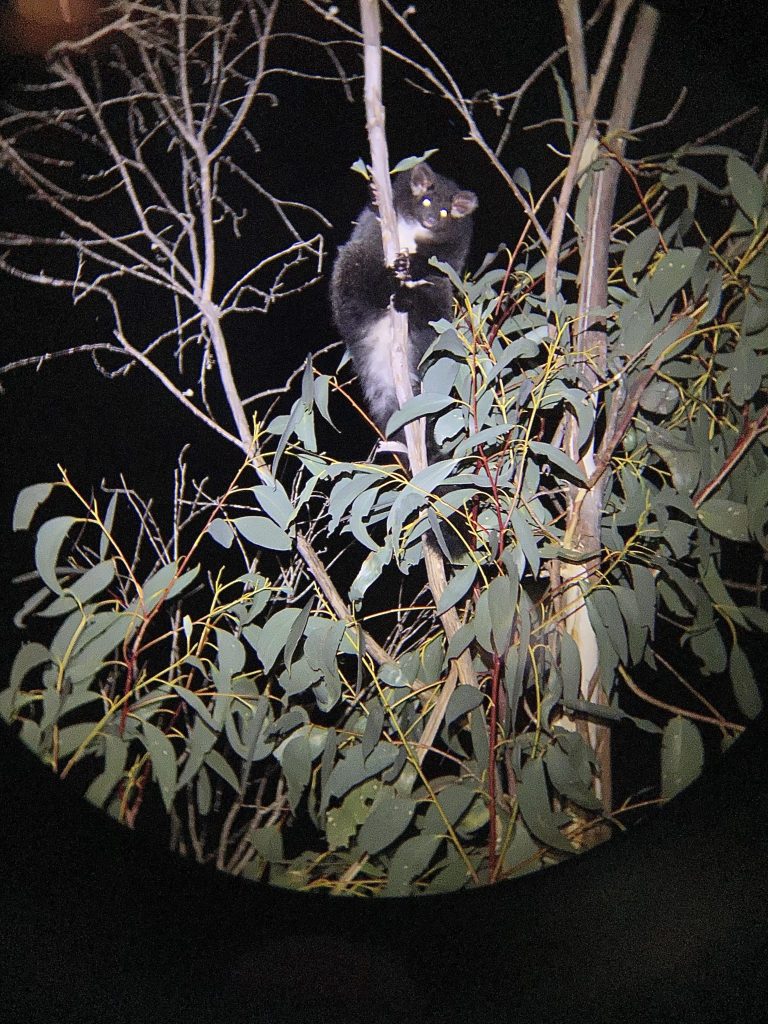 Wildlife recovery 
We are working with the community to raise awareness of the wildlife affected by fire threatened species like the Gang Gang Cockatoo and  Greater Gliders. We were able to get some funding for Greater Glider Surveys and have found some new sites that gliders are persisting after the fire . 
We have undertaken some iNaturalist workshops to try and get more people posting and recording their information that will contribute to our knowledge and get more citizen science activity in the region. We also re-discovered a population of long-nosed bandicoots in the Upper Maragle area and have assisted landholders get hold of cat traps and doing pest and weed control.
We are installing some nestboxes and artificial hollows in some recovery areas
Mountain Landcare and Holbrook Landcare will continue to work with the community as the environmental recovery process continues. There is a Murray-Riverina Ecological Fire recovery Group made up of the local and agencies and Landcare that work on environmental recovery that continues to meet twice a year to monitor the progress on the implementation of the Strategy recommendations and apply adaptive management to new and emerging issues.