Tony Nott was a long-standing, pioneer member of our Landcare community who passed away from Cancer in 2022.
In addition to his strong connection to Landcare, Tony was an avid photographer, a lover of art, and passionate about his vintage car – a Peugeot 203 station wagon.
Artist, Tracie McVean, was given the task of trying to create the unique 'Holbrook Landcare-themed' mural in such a way as to encapsulate "Landcare in a farming landscape". We are sure you will agree that she most certainly did a great job of doing just, in a way that has added such beauty to the main street of Holbrook and will provide so many people such joy when they pass through town.
More importantly though, the mural is a very special and fitting way to honour the support and dedication of Tony, and celebrate his commitment to Landcare in the Holbrook region. 
Tony's partner, Annie, was delighted to support this project.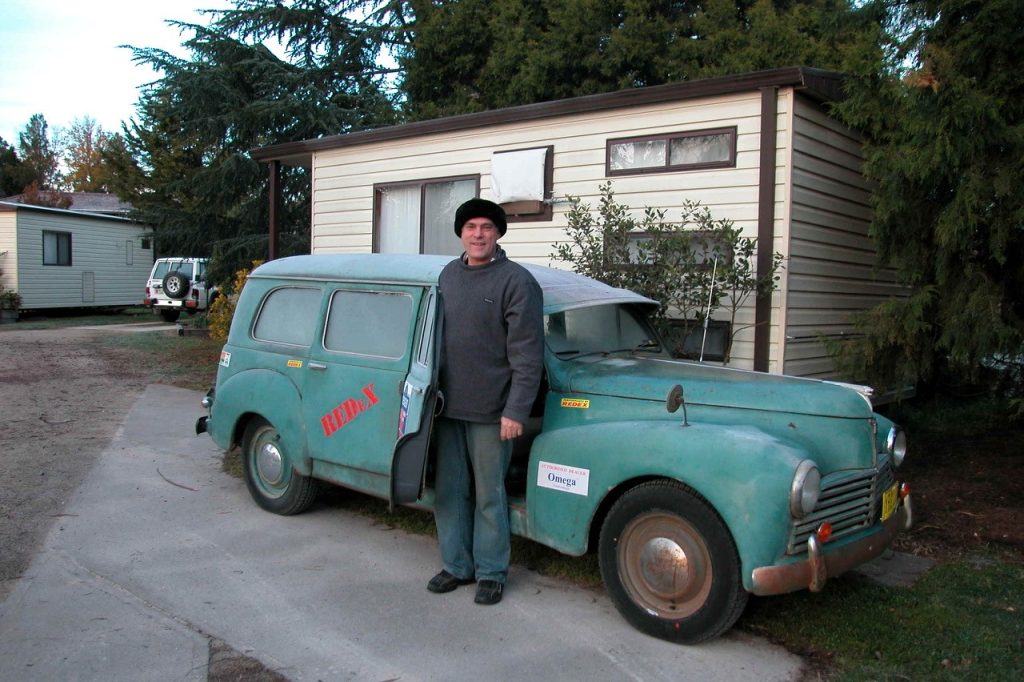 Some of the mural's elements...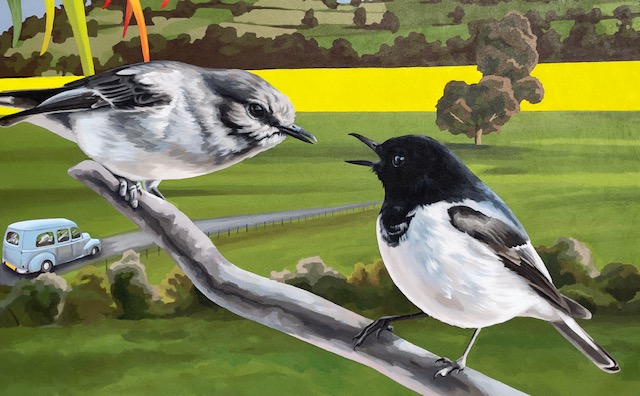 Hooded Robins are small (16cm) passerines (perching birds) native to Australia and, like all Australian Robins. Males and females have different plumages (sexually dimorphic), with males distinctively black and white (right in the image), and females more grey-brown.
Hooded Robins inhabit dry open forests, preferring sites with shrubs that offer perches close to the ground and a good amount of ground litter and fallen logs. They mainly feed on insects, spiders and small lizards. They generally stay in the same area year round
The scientific name for the species is Melanodryas cucullata. The genus name melanodryas comes from the Greek melas, meaning 'black' and dryas, meaning 'wood-nymph', while the specific name cucullata comes from the Latin cucullatus, which means 'hooded'.
The Brown Treecreeper is the largest of Australia's treecreepers (16-19 cm). It is mostly brown, with paler greyish-brown throat and upper breast (females have some rufous). The lower breast and belly are strongly streaked with black and buff. In flight, a buff stripe can be seen in the wing.
The Brown Treecreeper is a common and familiar bird within the drier open forests and woodlands of eastern Australia, from Cape York Peninsula, Queensland, to south-eastern South Australia; its a loud 'spink' call normally betraying its presence long before it is seen.
As its name suggests, the Brown Treecreeper climbs up the trunks and branches of trees in search of insects and their larvae, probing into cavities and under loose bark with its long downward curving bill, but also regularly forages on the ground.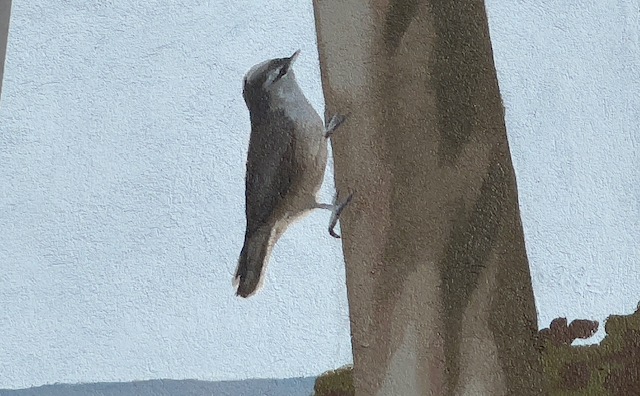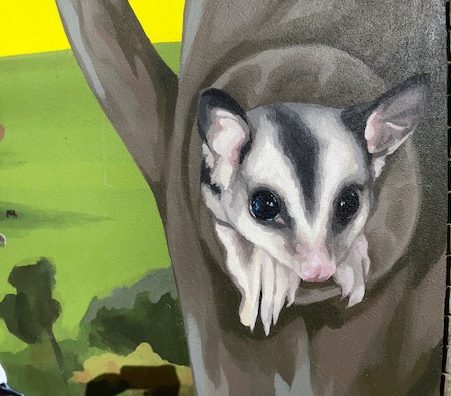 Squirrel Gliders are brownish-grey to blue-grey above, with a distinct blackish stripe running from the centre of the head to the middle of the back, and white to cream below. The tail is long and wide, with bushy black fur, the snout is moderately pointed, ears narrow and a gliding membrane attached at the wrists and ankles.
Squirrel Gliders occur through the coast, ranges and slopes of eastern Australia from northern Qld, through eastern NSW, to inland central Vic. Within this range they occur in rainforests, open forests and woodlands.
They typically form small social groups, sheltering by day in tree hollows, usually
with small entrance holes, and emerge at night to feed arboreally on nectar, pollen,
honeydew, sap and small invertebrates; feeding on small vertebrates and birds' eggs
has also been recorded.
Male Scarlet Robins differ from the very similar male Flame Robins in having a red breast and a black back and throat (male Flame Robins are greyer on the back, more orange on the breast, and have an 'upright' stance when viewed from a distance). Both species have a white wingbar.  A pale reddish wash on the breast of the female Scarlet Robins distinguish them from other brown robins.
The song of the Scarlet Robins has been rendered as 'wee-chee-dalee-dalee'. 
Scarlet Robins spend much of their time in woodlands and forests, moving into more open country in winter. Like other species, Scarlet Robins pounce on their prey (insects and other invertebrates) from an exposed perch.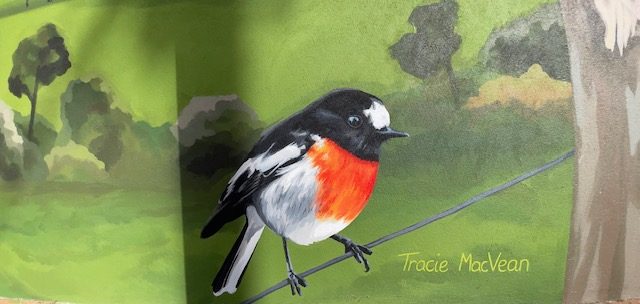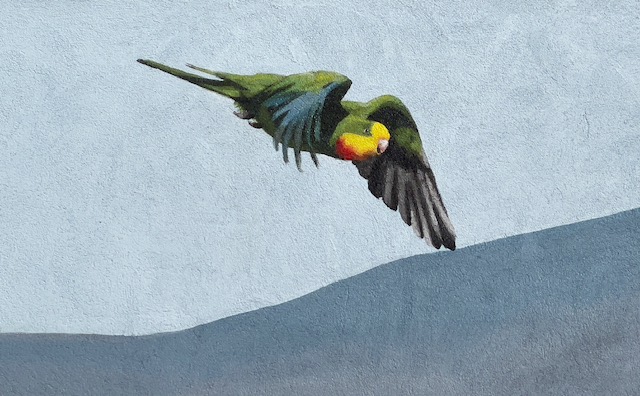 Superb Parrots are brilliant green, with a long, tapered tail and orange bill. The male has a bright yellow face and throat, bordered with orange below and with an orange wash on the forehead. The female has a bluish tinge to the facial feathers and has orange-red thighs. The wings of both sexes have a blue wash and the underside of the tail is reddish. Their flight is fast and direct.
Superb Parrots are often seen in small flocks, feeding on the ground or in trees on seeds and flowers, supplemented with lerps, and will congregate around agricultural areas and Silos, to feed on spilled grain. Nesting takes place in hollows within woodlands and riverine forests.
They occur in a broad band throughout central eastern Australia, around the Murray River on the Vic and NSW border to northern NSW and southern Qld. Within this range they show some migration behaviours, moving northwards during winter.
The Peugeot 203 is a small family car which was produced by the French car manufacturer between 1948 and 1960.
The car was exhibited at the Paris Motor Show in 1947, but by then had already been under development for more than five years. Volume manufacturing was initially hampered by strikes and shortages of materials, but production got under way late in 1948, with buyers taking delivery of 203s from early 1949.
The 203 was Peugeot's first new model launched after World War II. During its twelve-year production run nearly 700,000 203s were assembled in Sochaux, France. Between the demise of the 202 in 1949 and the launch of the 403 in 1955, the 203 was the only model produced by Peugeot.
[Sourced from Wikipedia]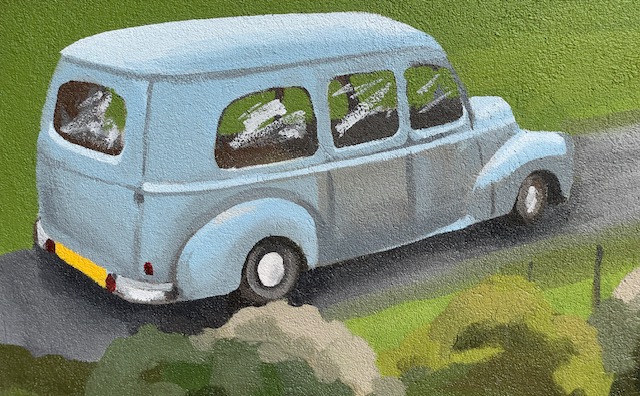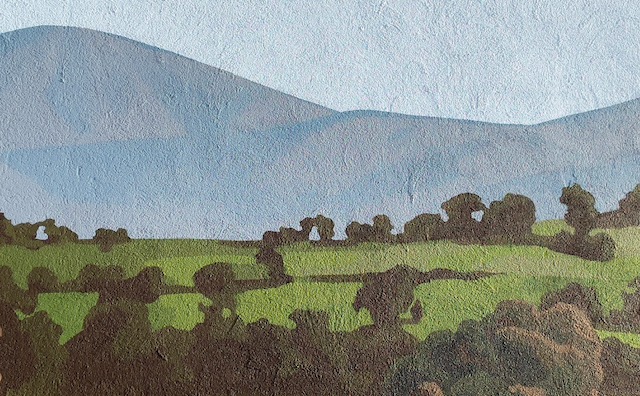 Over the past 30 years Holbrook Landcare members have restored over 4550 ha of revegetation and protected 4700 ha of remnant native vegetation. Over 2.6 million trees have gone in, increasing vegetation cover in some areas by up to 10%. This forms the matrix of connectivity that allows wildlife to move around our landscape, and plant species to persist and reproduce.
We have been working with our community and other organisations to assist with threatened species & commnunity conservation and recovery. Our Landcare projects are helping threatened wildlife, such as Regent Honeyeater, Swift Parrot, Southern Pygmy Perch & Southern Greater Glider, and a number of threatened plant species and ecological communities, particularly the Grassy-Box Woodlands.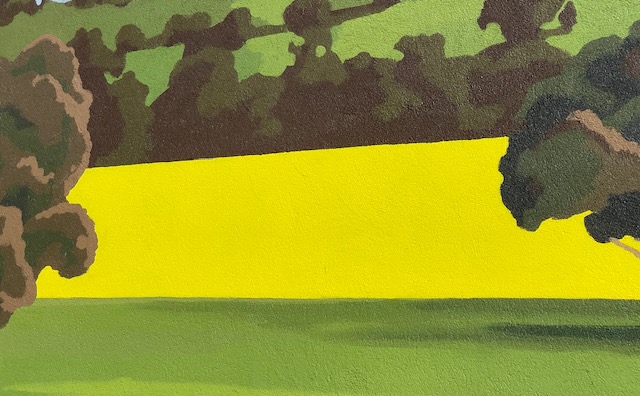 The Holbrook area is situated in the high rainfall zone (+600mm) of southern NSW, with predominantly mixed farming enterprises.
The farming operations in the area include beef cattle, wool, lamb, wheat, and other grains and pasture seed, including canola.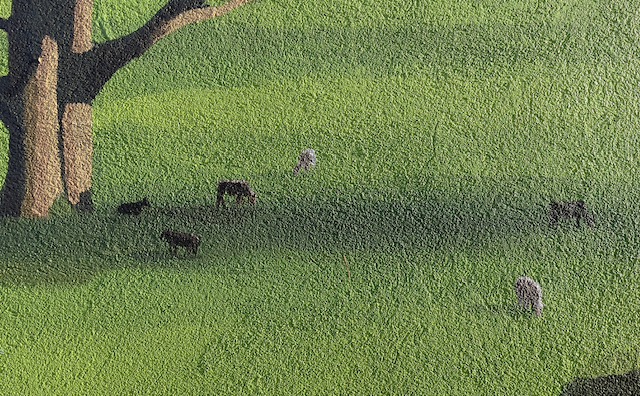 Artist (Tracie MacVean) at Work
Tracie MacVean works full-time as a professional artist in her studio at GIGS Artists' Studios, Gateway Village, Wodonga. She exhibits her work there regularly but is always exploring new avenues, including murals, to showcase her talents and passions for the environment and for painting.
Tracie started on the mural in early January 2023. With a few breaks here and there, and unavoidable delays due to an unusually high number of wet weather days, as well as some days that were so hot that the paint would have dried before the paintbrush made it from the pain tin to the wall, the mural took Tracie around 5 months to complete.
I think you'd all agree, the end result made the longer than expected wait worth it.