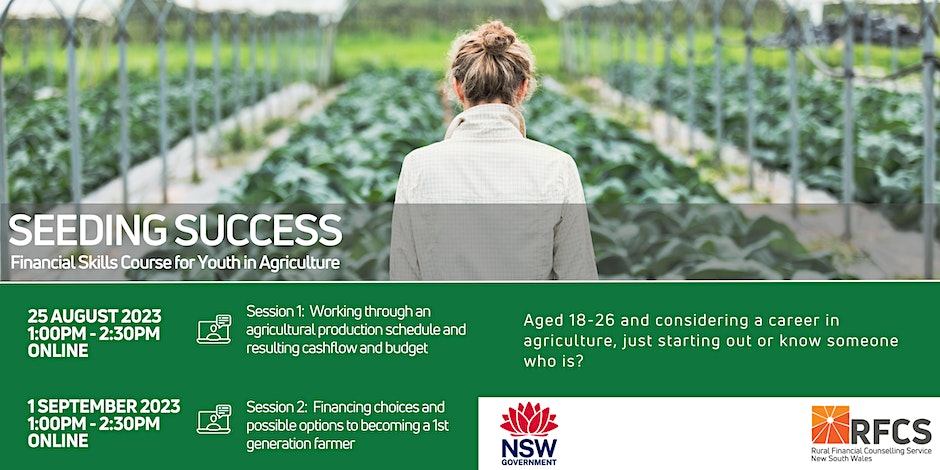 RFCS NSW 'Seeding Success' Financial Skills Course – Part 2 – Session 1
RFCS NSW are hosting part two of our 'Seeding Success' financial skills course for youth in agriculture where you will learn how you can set yourself up to gain the most from your employment by understanding future business finance opportunities. Our workshop was designed by and for people aged 18-24 and consists of two online sessions:
Session 1: 25th August from 1:00pm – 2:30pm: Working through an agricultural production schedule and resulting cashflow and budget
Session 2: 1st September from 1:00pm – 2:30pm: Financing choices and possible options to becoming a 1st generation farmer
Kick start your career in agriculture today! 
Proudly supported by the NSW Government.