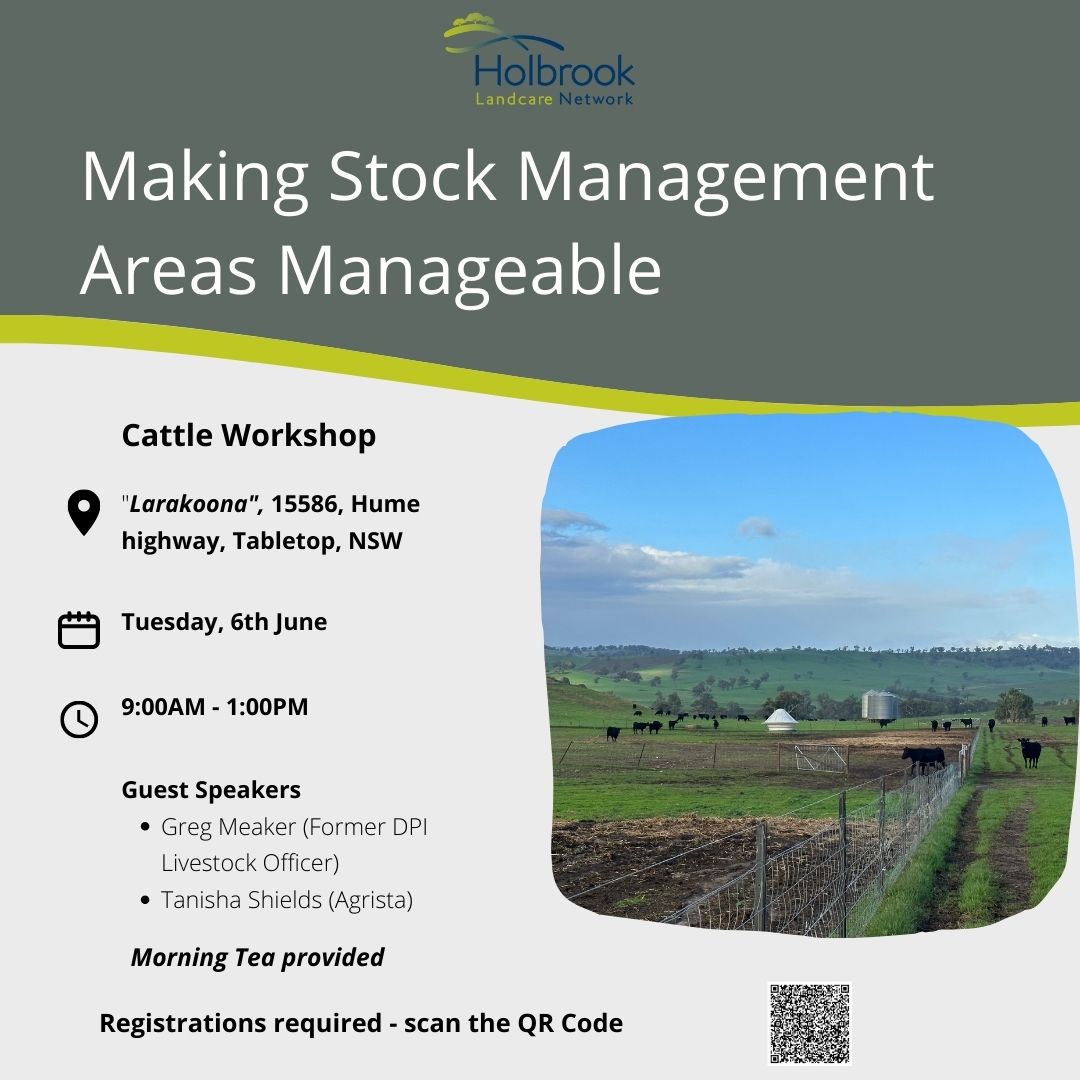 Making Stock Management Areas Manageable (Cattle Workshop)
Join us, Greg Meaker, former DPI Livestock Officer and Tanisha Shields from Agrista for our Cattle focused Stock Management Areas workshop. We will be discussing…
Stock Management Area establishment, features and designs.
Common mistakes made in SMA establishment.
Starting confinement feeding on the right foot.
Economic justification for SMAs in your enterprise
Agrista Return on Investment Tool Demonstration
Morning Tea provided so RSVP is essential!
This workshop is the first in a series of Stock Management Area workshops that Holbrook Landcare Network is running across the area under the Saving our Soil – Stock Management Area Project.
The Saving our Soils Project, led by Local Land Services aims to increase producer adoption and capacity in utilising Stock Management Areas as a drought preparation and general management tool in your enterprise.
To find out more about the Saving our Soils Project visit our website