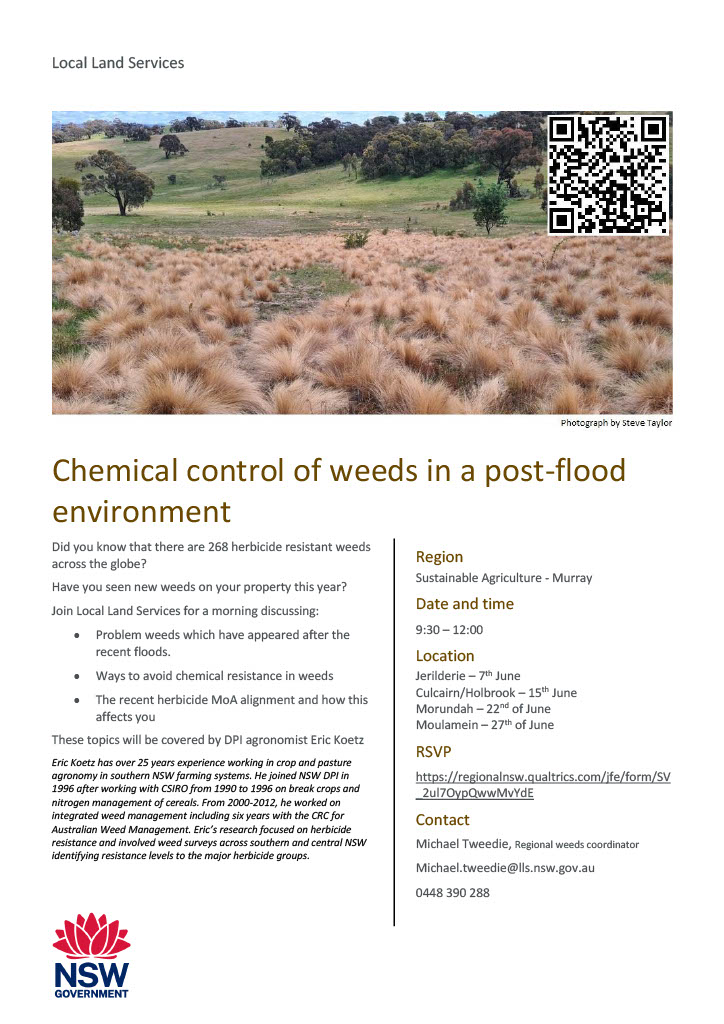 LLS Weeds Workshop
Chemical control of weeds in a post-flood environment
Did you know that there are 268 herbicide resistant weeds across the globe?
Have you seen new weeds on your property this year?
Join Local Land Services for a morning discussing:
Problem weeds which have appeared after the recent floods.
Ways to avoid chemical resistance in weeds
The recent herbicide MoA alignment and how this affects you
These topics will be covered by DPI agronomist Eric Koetz
Eric Koetz has over 25 years experience working in crop and pasture agronomy in southern NSW farming systems. He joined NSW DPI in 1996 after working with CSIRO from 1990 to 1996 on break crops and nitrogen management of cereals. From 2000-2012, he worked on integrated weed management including six years with the CRC for Australian Weed Management. Eric's research focused on herbicide resistance and involved weed surveys across southern and central NSW identifying resistance levels to the major herbicide groups.