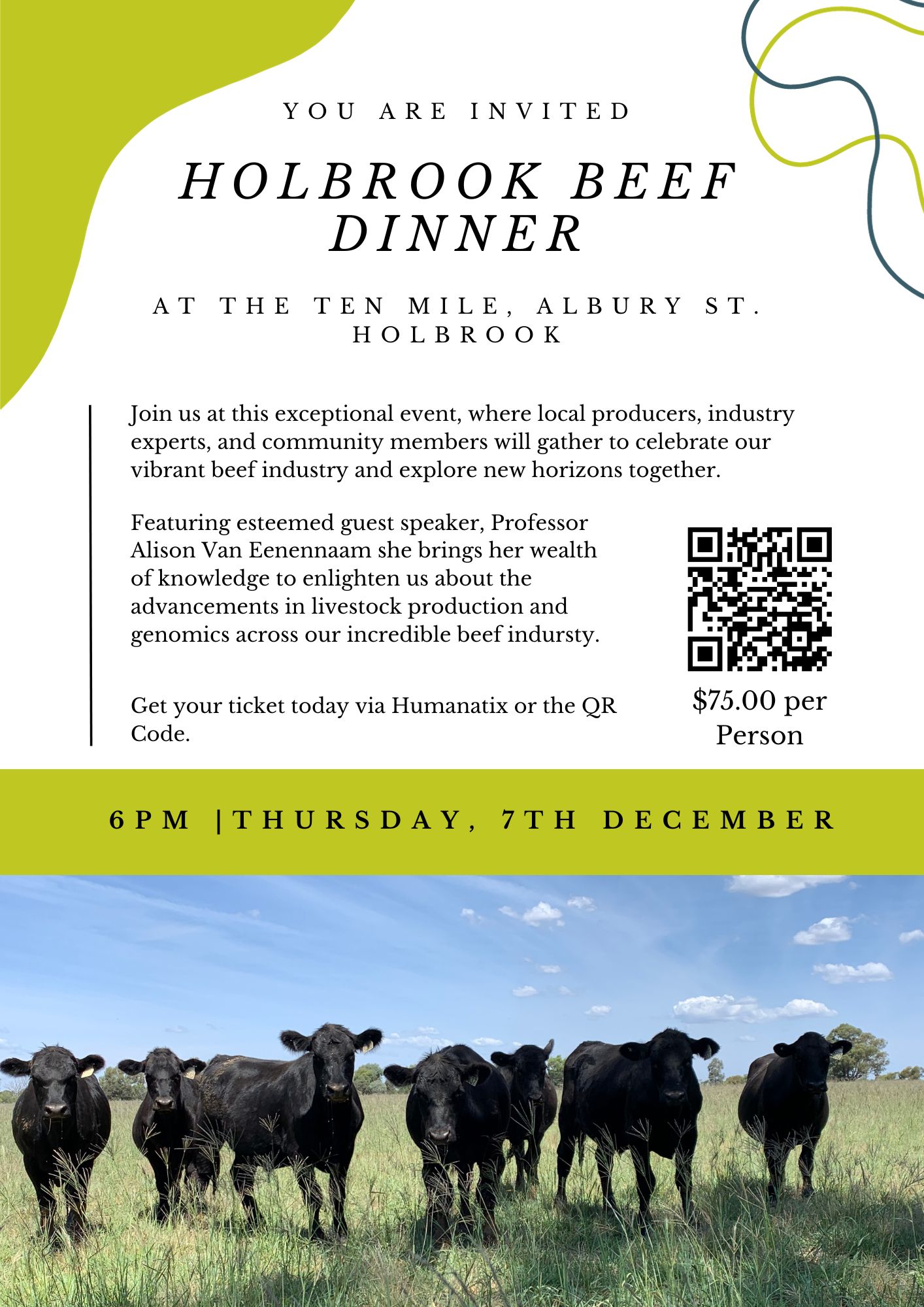 Holbrook Beef Dinner
We are thrilled to extend an invitation to you for this year's Holbrook Beef Dinner on December 7th, 2023. Join us at this exceptional event, where local producers, industry experts, and community members will gather to celebrate our vibrant beef industry and explore new horizons together.
This evening promises insightful discussions and exciting connections, featuring esteemed guest speaker, Professor Alison Van Eenennaam. A Distinguished Professor of Cooperative Extension in Animal Genomics and Biotechnology at the University of California, Davis, Dr. Van Eenennaam brings her wealth of knowledge to enlighten us about the advancements in livestock production. With a background rooted in agricultural science, her expertise is sure to inspire and inform.
Amidst the warm camaraderie, indulge in a delectable culinary experience featuring Beef Bourguignon served with parsnip