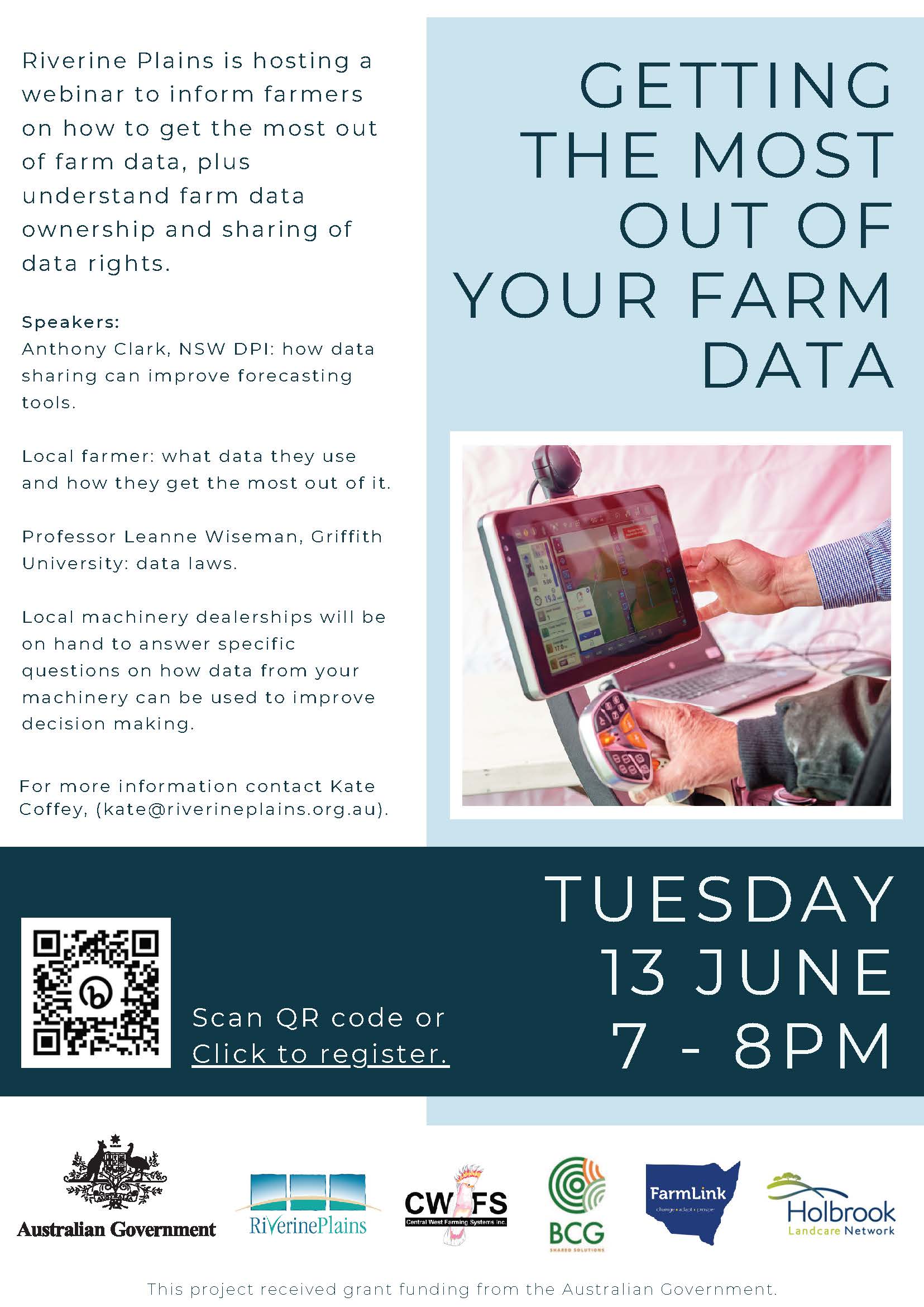 "Getting the most out of your farm data" webinar
Riverine Plains is hosting a webinar to inform farmers on how to get the most out of farm data, plus understand farm data ownership and sharing of data rights.
Speakers:
Anthony Clark, NSW DPI: how data sharing can improve forecasting tools.
Local farmer: what data they use and how they get the most out of it.
Professor Leanne Wiseman, Griffith University: data laws.
Local machinery dealerships will be on hand to answer specific questions on how data from your machinery can be used to improve decision making.
For more information contact Kate Coffey, ([email protected]).